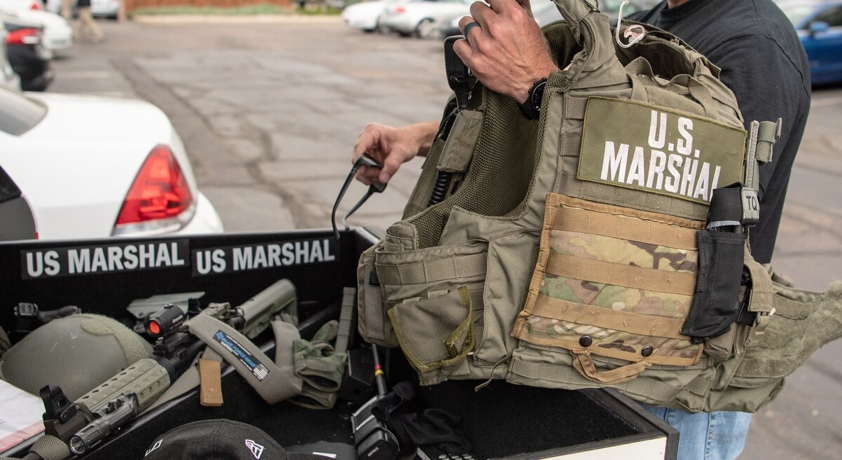 U.S. Marshal
A U.S. Marshal is a federal law enforcement officer who plays a crucial role in maintaining peace and upholding the law across the United States. Tasked with various responsibilities, they are responsible for apprehending fugitives, protecting federal witnesses, and enforcing federal laws to ensure the safety of the public.
What Is a U.S. Marshal?
US Marshals are federal law enforcement officers responsible for upholding the law and maintaining order within the United States. With a rich historical background dating back to the Judiciary Act of 1789, US Marshals have played a crucial role in the nation's justice system. Initially established by President George Washington, they were tasked with enforcing federal laws and ensuring the smooth functioning of federal courts.
What Does a U.S. Marshal Do?
The responsibilities and duties of US Marshals are diverse and multifaceted. They are responsible for apprehending fugitives, serving arrest warrants, and conducting investigations on federal crimes. Protecting federal judges, court personnel, and witnesses is another crucial aspect of their role, ensuring the integrity of the judicial process. They also oversee the management and disposition of seized assets, including vehicles, properties, and other valuables. Transporting prisoners and providing security for federal court proceedings are additional responsibilities that fall within their purview.
Collaboration with Other Law Enforcement Agencies
U.S. Marshals collaborate extensively with other law enforcement agencies at various levels. They work closely with local, state, and tribal law enforcement entities, as well as international counterparts, to coordinate efforts in apprehending fugitives and combating organized crime. Additionally, they provide assistance to local law enforcement during emergencies, such as natural disasters or civil disturbances. Through these collaborations, US Marshals contribute to the overall effectiveness of the criminal justice system, promoting cooperation and sharing of resources for the benefit of public safety.
How to Become a U.S. Marshal
To become a US Marshal, aspiring candidates must meet specific qualifications, undergo rigorous training, and demonstrate a commitment to upholding the law. Here, we will outline the qualifications, conditions of employment, age requirements, qualifying experience, fitness standards, medical requirements, and the training academy process for those aspiring to become US Marshals.
Qualifications and Conditions of Employment
U.S. Citizenship: Applicants must provide proof of U.S. citizenship.
Medical Suitability: Candidates must undergo pre-employment medical suitability and meet the medical requirements for the position. They are also subject to periodic medical evaluations.
Physical Fitness: Candidates must undergo pre-employment physical fitness testing and test bi-annually throughout their careers.
Drug Screening: A pre-employment drug screening is required, and US Marshals are subject to random drug testing.
Background Investigation: Candidates must pass an initial Single Scope Background Investigation (SSBI) and periodic reinvestigations.
Security Clearance: US Marshals must be able to obtain and maintain a Top Secret clearance.
Firearms Proficiency: Candidates must qualify for the use of multiple firearms and carry a handgun.
Driver's License: A valid driver's license is required at the time of appointment.
Mobility Agreement: Candidates must sign a mobility agreement, committing to a minimum of three years at their initial duty station.
Sworn Statements and Testimony: US Marshals must be willing to provide sworn statements and testify in court.
Application Process: Candidates must complete an initial online application questionnaire and additional assessments, meeting all qualification requirements by the closing date.
Age Requirements
Individuals aspiring to become US Marshals must be between the ages of 21 and 36, with appointment before their 37th birthday. Applicants below the age of 21 or over the age of 36 may be eligible for an age waiver if they meet specific criteria, such as being current federal law enforcement employees or veteran preference-eligible candidates.
Qualifying Experience
Candidates for the position of US Marshal must meet specific experience and education requirements based on the grade level:
GL-05: Candidates must have three years of progressively responsible work experience, including one year at the GS-04 level or above. This experience should demonstrate the ability to handle a wide range of people, make decisions under stress, and prepare clear and concise reports. Alternatively, candidates can complete a four-year course of study above high school level, leading to a bachelor's degree in any field.
GL-07: Candidates must have at least one year of responsible law enforcement experience equivalent to the GS-05 level. This experience should include planning and carrying out investigations, making arrests, serving court orders, using firearms, and interacting effectively with people. Alternatively, candidates can complete one year of graduate study or law school education related to law enforcement, or demonstrate superior academic achievement in a relevant bachelor's degree program.
Fitness Standards and Medical Requirements
US Marshals are required to meet specific fitness and medical standards to ensure they can safely and efficiently perform their duties. Fitness standards include a 1.5-mile run, 1-minute push-up test, 1-minute sit-up test, and sit-and-reach test. Medical requirements include 20/20 binocular vision (correctable), near vision of 20/40 or better, normal color vision, normal hearing, and the absence of certain disqualifying medical conditions.
Training Academy
Once selected, candidates who meet all the qualifications and requirements for becoming a US Marshal will be enrolled in the US Marshals Service Training Academy. The academy provides comprehensive training to equip recruits with the necessary knowledge and skills to perform their duties effectively. Here's an overview of the training process:
Basic Training: Recruits undergo an intensive 17.5-week basic training program at the US Marshals Service Training Academy located in Glynco, Georgia. The training covers a wide range of topics, including constitutional law, court security, firearms proficiency, tactical operations, defensive tactics, surveillance techniques, and first aid/CPR. Recruits are trained in both classroom settings and practical exercises to ensure a well-rounded understanding of their duties.
Physical Fitness Training: Throughout the academy, recruits participate in rigorous physical fitness training to enhance their strength, stamina, and overall fitness. Physical training includes running, endurance exercises, strength training, and agility drills to prepare recruits for the physical demands of the job.
Firearms Training: US Marshals receive extensive firearms training to ensure their proficiency and safety when carrying and using firearms. Recruits learn proper handling, marksmanship, and tactical shooting techniques. They are trained to use a variety of firearms commonly employed by law enforcement, including handguns, shotguns, and rifles.
Tactical Training: Recruits undergo tactical training to develop their skills in high-risk operations, such as apprehending fugitives and conducting search and rescue missions. Tactical training includes scenarios and simulations that prepare recruits for real-life situations they may encounter in the field.
Legal and Procedural Training: Recruits receive comprehensive instruction on federal laws, regulations, and legal procedures relevant to their role as US Marshals. They learn about court processes, search and seizure laws, evidence handling, arrest procedures, and the rights of individuals involved in legal proceedings.
Field Training: Following the successful completion of basic training, recruits are assigned to a field office where they undergo on-the-job training under the guidance of experienced US Marshals. Field training provides hands-on experience and further refines the skills acquired during the academy.