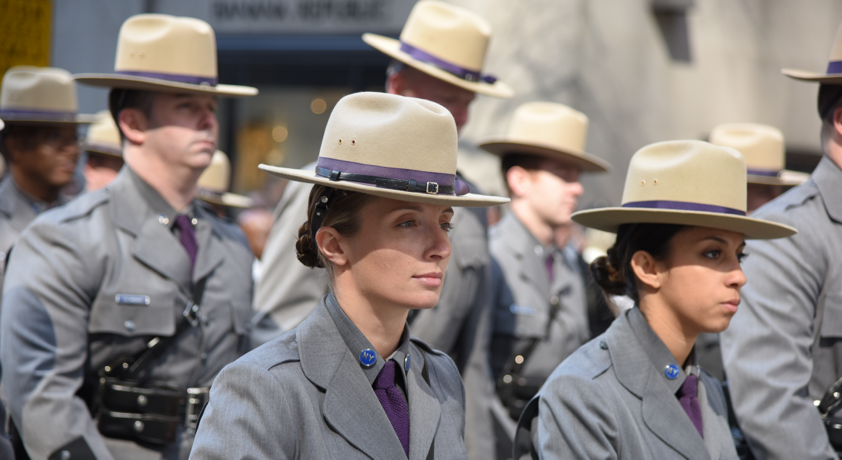 State Trooper
State troopers are known for their dedication to upholding the law and ensuring the safety of their communities. It is a challenging and demanding profession, but it is also a noble one that allows individuals to make a positive impact on the lives of others. State troopers have the opportunity to serve their communities and protect the public from harm, making a lasting difference in the lives of those around them.
What Is a State Trooper?
A state trooper is a law enforcement officer who has the authority to enforce state laws and regulations. State troopers are typically responsible for patrolling highways and roads to ensure the safety of motorists, and they may also be called upon to assist local law enforcement agencies with investigations and other duties. In addition to enforcing traffic laws, state troopers may also be tasked with conducting criminal investigations, responding to emergencies, and providing security at public events. State troopers may be referred to by different names in different states, such as highway patrol officers or state police officers.
What Does a State Trooper Do?
State troopers are typically granted specific authority to enforce laws on state roads and other state property, unlike state police who are granted general authority to enforce the law anywhere across the state when necessary.
Their duties and responsibilities may vary depending on the state they work in, but generally, they are tasked with enforcing traffic laws, responding to emergencies, and investigating accidents. Some of the specific duties and responsibilities of a state trooper may include:
Patrolling assigned areas of the state to ensure the safety of the public and enforce traffic laws.
Responding to calls for service, including accidents, traffic hazards, and other emergencies.
Investigating accidents to determine the cause and who is at fault. This may involve collecting evidence, interviewing witnesses, and completing reports.
Enforcing traffic laws, such as speeding, reckless driving, and DUI. This may involve conducting traffic stops and issuing citations or warnings.
Providing assistance to other law enforcement agencies, such as local police departments, as needed.
Participating in community outreach and education programs to promote safe driving and prevent accidents.
Conducting vehicle inspections to ensure they are operating safely and in compliance with state laws.
Testifying in court as a witness in traffic-related cases.
Providing medical assistance to accident victims and other individuals in need.
Maintaining and updating knowledge of state and local laws and procedures.
In addition to these general duties and responsibilities, state troopers may also be trained in specialized areas, such as commercial vehicle enforcement or drug interdiction. They may also be called upon to assist in disaster response efforts, such as providing security during natural disasters or evacuations. Overall, the role of a state trooper is to keep the roads and highways safe for the public and to help ensure that everyone is following the law.